Bowl at home, in your backyard, at work or online! 
This is a unique year when you get to choose how, when and where you bowl! You can get a team together or bowl as an individual. Due to Covid-19, we're encouraging people to raise money online to keep it easy but you can still use a pledge sheet or sell the raffle tickets we provide (10 tickets gets you $50).
Virtual Bowl – September 16 – 30
HOW WILL IT WORK?
1)   REGISTER – Get a team together with your friends, family or colleagues or you can even bowl solo. Register by setting up a fundraising page or team in our online platform. This has built-in tools to ask for donations via social media, email, or text. The average donation people give is $20, and every dollar can make a BIG IMPACT for our Littles. And for every $50 you raise online you'll receive ballots for the chance to win a $500 gift card to the store of your choice!
2)   GET CREATIVE – Bowl from your home, backyard, workplace or anywhere you choose! Use a plastic bowl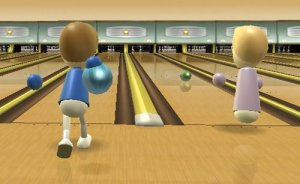 ing set, have a game of 'Wii Bowling' or play our online bowl game (click here for link). Get creative and plan what household items you can use for your own bowling alley (pop cans, water bottles, dominos, etc). You can even setup on Zoom with your team and bowl together!
3)    PROVE IT – when you bowl, take a picture or short video of yourself playing your bowling game. If you play our online game or use an electronic game, screenshot your score and send that to us for the chance to win a prize!
4)   TAG US ON SOCIAL MEDIA – you'll find our agency (BBBS of Eastern NL) on Facebook, Twitter and Instagram. We'd love for you to post your pictures and videos and tag us. If you're not on social media, you can email us at info@helpingkids.ca and we will share it for you.
5)     SELL RAFFLE TICKETS – we still have tickets available for the BFKS Raffle that will be drawn on October 8, 2020. Each $5 ticket gives the chance to win 3 great prizes! To get tickets and find out more contact Melissa for details.
6)      WIN PRIZES– everyone likes to win a prize, right? Well this year, if you raise $75 you will get a BFKS t-shirt! There will be a ton of gift card draws throughout the event as well as prizes for the top fundraiser, top score and much more! And maybe you'll see a modified online version of our famous PLINKO game with a twist!
Can't participate? There are other ways to be involved and show your support
Become a Sponsor – check out the options in our sponsorship package
Make a Donation – this can be done online or by calling us at 368-KIDS
Sell Raffle Tickets – even if you can't participate in the event, we are always looking for people to help sell raffle tickets
Donate Prizes – we are always looking for gift cards and physical items to use as prizes. If you can help, contact Melissa
Sell Paper Bowling Pins – this is great for those who have a store-front. We can provide you with paper pins to take and sell for $2 each. An opportunity for customers and clients to support the event and help kids!