Christmas Presents are pretty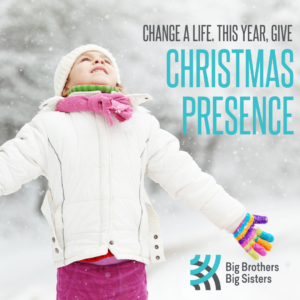 awesome. But Christmas Presence? Now that can be truly life-changing.
Real presence can let a young person know that they matter, they have a voice, and they have someone who truly wants to hear them. At Big Brothers Big Sisters we have seen thousands of young lives changed over the years by people who cared enough to give real presence.
Now, in 2021 as the challenges of COVID-19 continue to impact our lives and the many limitations that make it harder to be present, we ask you to not forget those young people who still need to know they matter.
Change a life. This year, give Christmas Presence.
Whether it is with the gift of your time or your financial support, your presence can be felt in a big way. Please take a closer look at the ways you can help whether on your own, or with your friends and family, or as part of your company, organization or group.
Be a Big or Volunteer.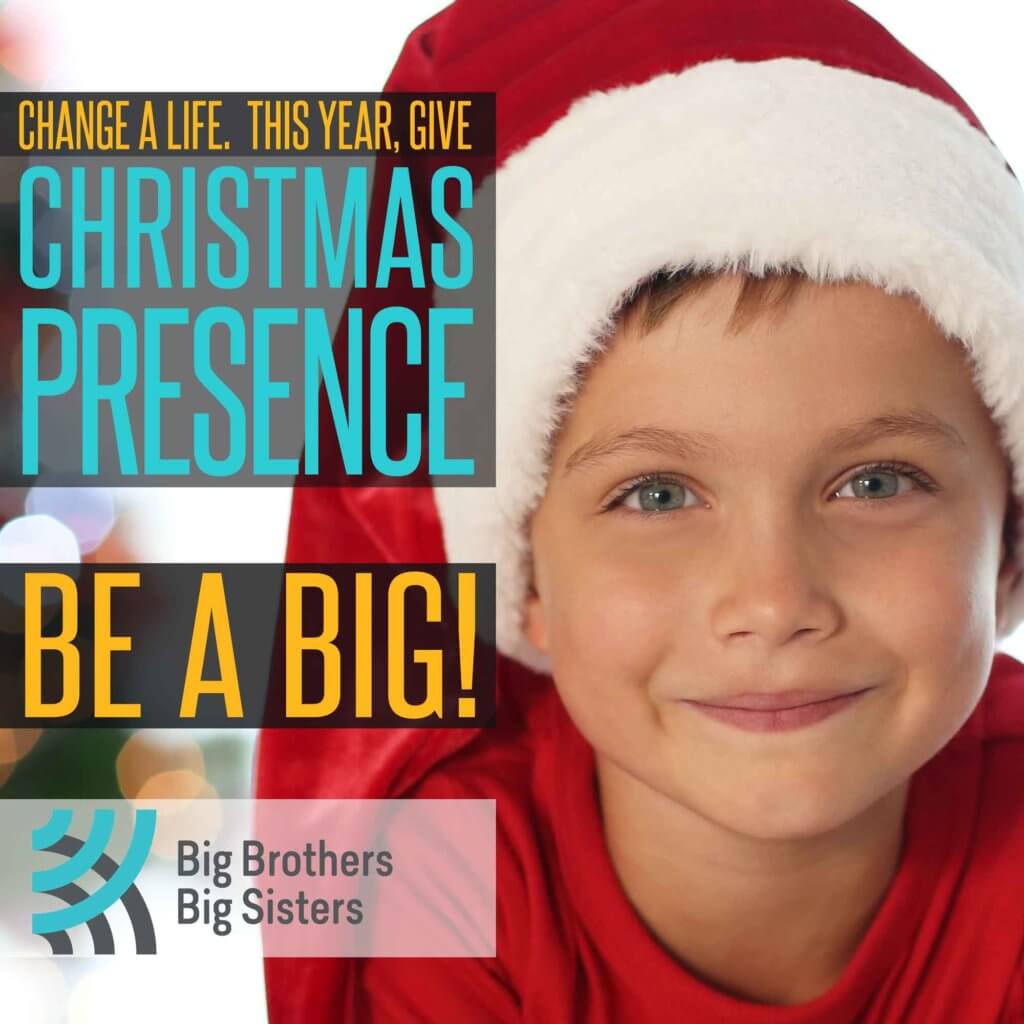 Young people need Developmental Relationships to powerfully and positively shape their identity and help them develop a thriving mindset. These relationships, supported by our case-workers, can change lives… for both the mentor and the mentee.
Right now, we have an especially urgent need for In-School Mentors, with many Littles waiting in local schools to be matched.
Your time and support can mean more to someone than you can even imagine.
If you can give one lunch hour a week with a child in a local school, click the button below to see how you can make a difference in someone's life.
Donate to change a life.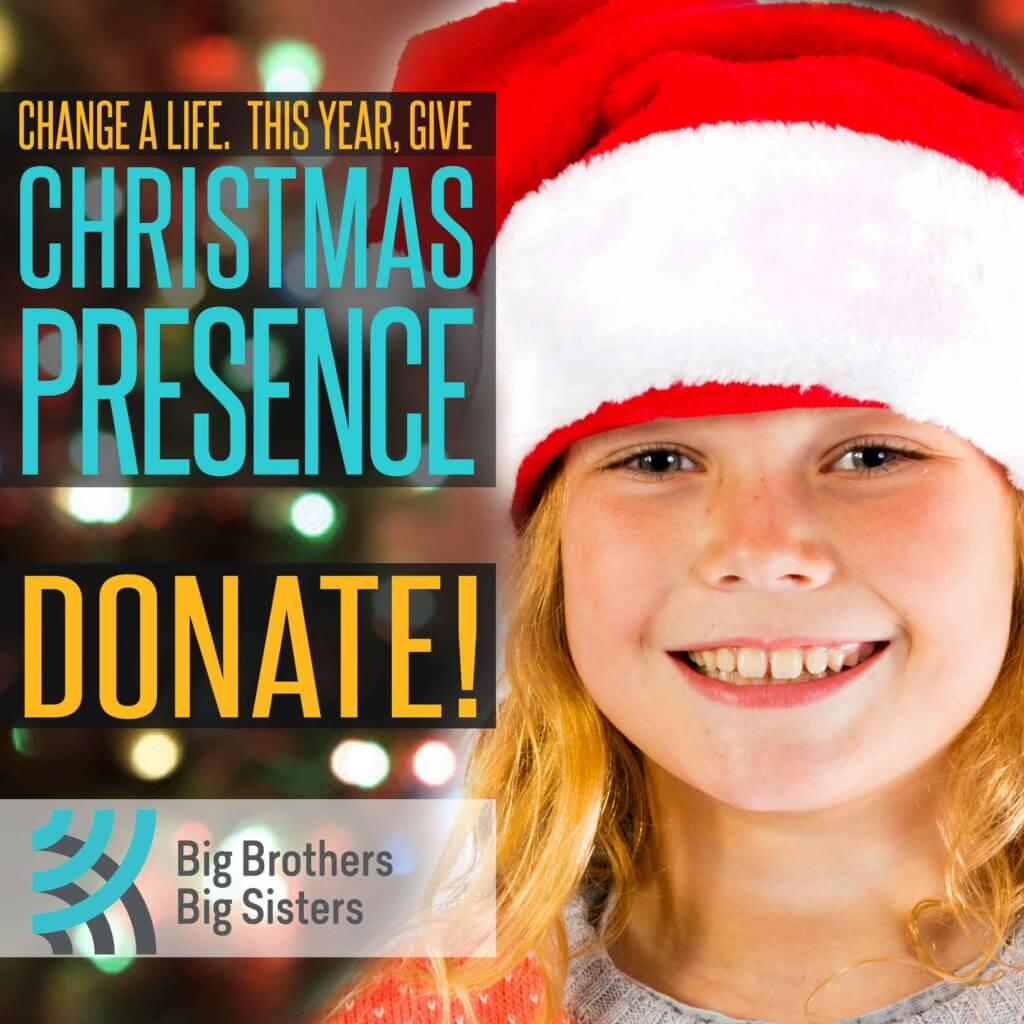 Now more than ever, our Littles need help with their health, wellbeing, and futures. COVID-19 and all the stresses that come with it have created new challenges that cannot be ignored. Just this year alone, our inquiries have increased over 68%.
At Big Brothers Big Sisters, we are committed to maintaining and supporting the vital mentoring relationships we create… but it is only possible with your support. Just a moment of your time and a kind donation can bring about more changes than you can even imagine. Please click the button below to learn more!
Make your company or group part of our family.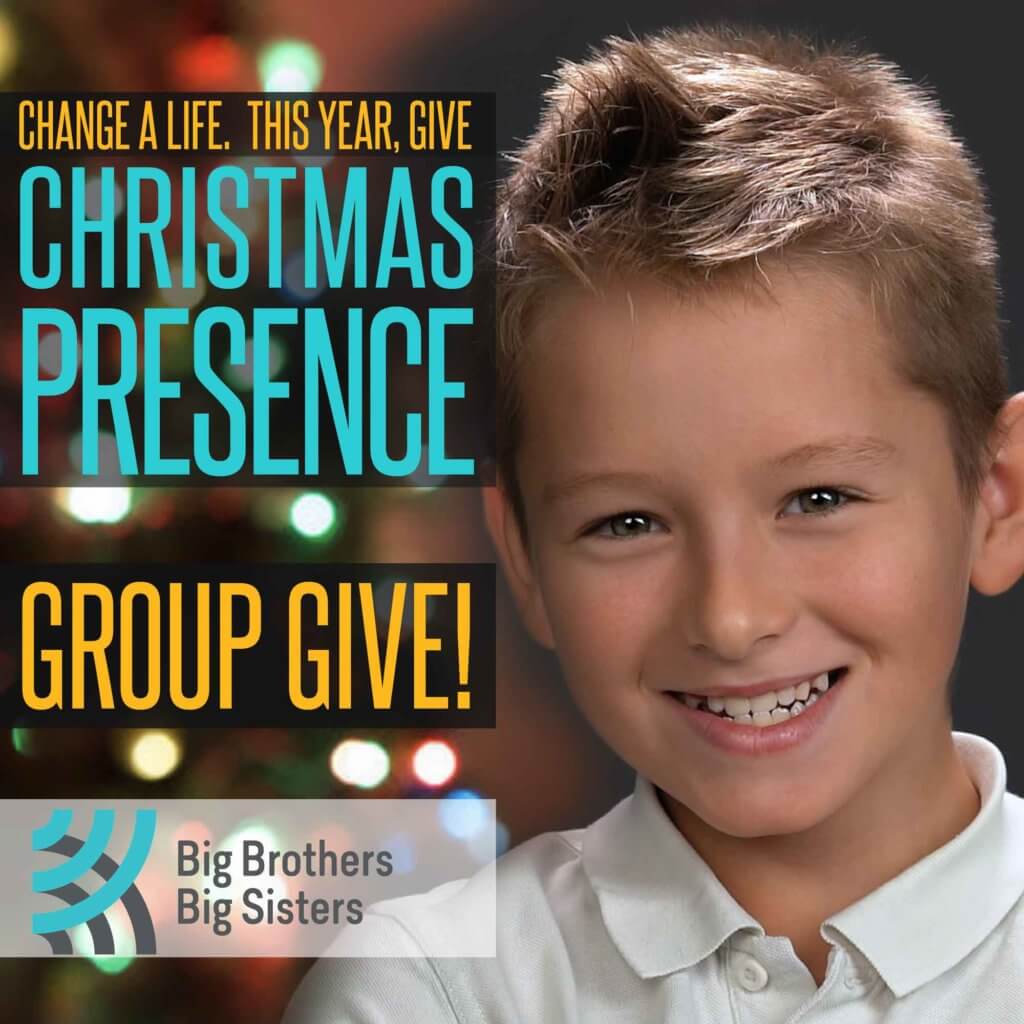 Looking for a truly meaningful way for your company or community group to make a real difference? You can build your employees' morale and sense of identity, and stand out from your competitors, by becoming involved with Big Brothers Big Sisters!
We have opportunities for Event Sponsorships, In-Kind Donations, Hosting Your Own Event, Program Sponsorships, or financial support through Employer Matching Gifts and other programs. Click the button below to learn more. Our Littles would love your support!
Families & Caregivers
Give the gift of 'presence' to a young person you care about this year.  We can all benefit from additional positive supports in our lives, especially during challenging times like these. We will begin enrolling young people ages 6-14 again in 2022 and we encourage you to connect with us to find out more about mentoring. Contact BBBS today to find out how you can get involved and help ignite potential in your child.