Holiday Cookie House Contest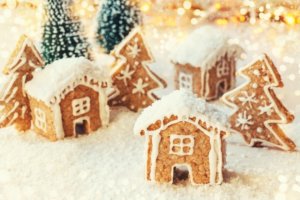 The Holidays are quickly approaching and after a successful Pumpkin Carving Contest, we want YOU to get creative and design a Holiday Cookie House.
HOW TO WIN? Houses will be judged on originality, design, detail, and creativity. You may use props, but remember, judging will be based on creativity and you must use edible cookies and candies. No "playfood", cardboard or wood. These can help to keep the house together but the house should be comprised of cookies and candies you can eat! If you have any questions – please let you Mentoring Coordinator know! Have fun, and get creative!
CONTEST RULES
RULES 1. CREATE your edible house 2. Only one entry per person (matches can submit a Christmas village but no more than 4 houses in total) 3. Take a photo with your house 4. Upload your photo with the form below by January 2.  5. TOP THREE WINNERS will be announced by Wednesday, January 6, 2021.
Holiday Cookie House Contest