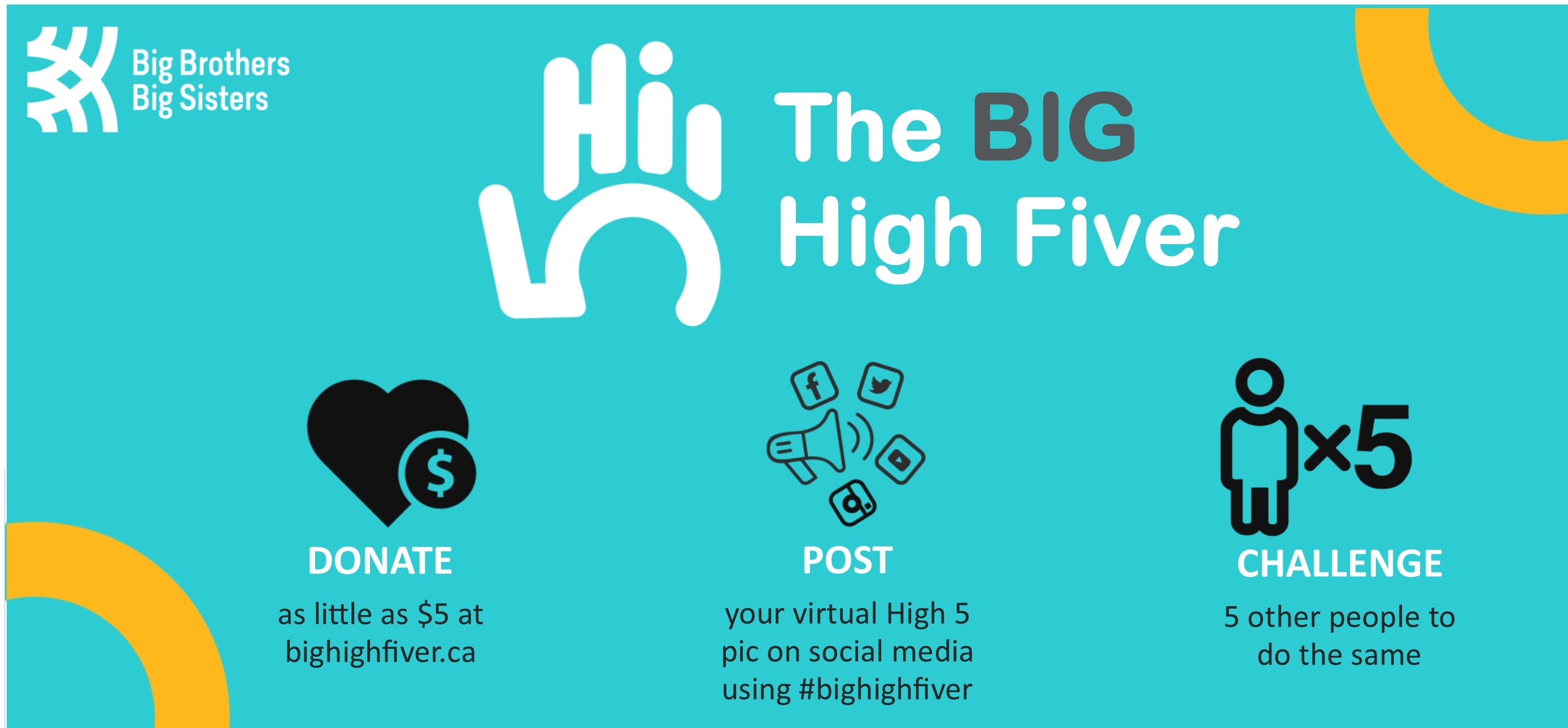 Take the Challenge. Donate below
The 'BIG High Fiver' is simple. DONATE $5 or more, SHARE a pic of your virtual High 5 on social media and then  CHALLENGE 5 other people to do the same. Help raise $45,000 to celebrate 45 years of mentoring right here in metro St. John's. #High5for45
Let's show the amazing kids right here in our community that they have hundreds of champions in their corner who want to be the spark to ignite their potential. Even though these are challenging days for everyone, we are stronger and bigger together. 
GIVE US A "BIG HIGH 5" and DONATE BELOW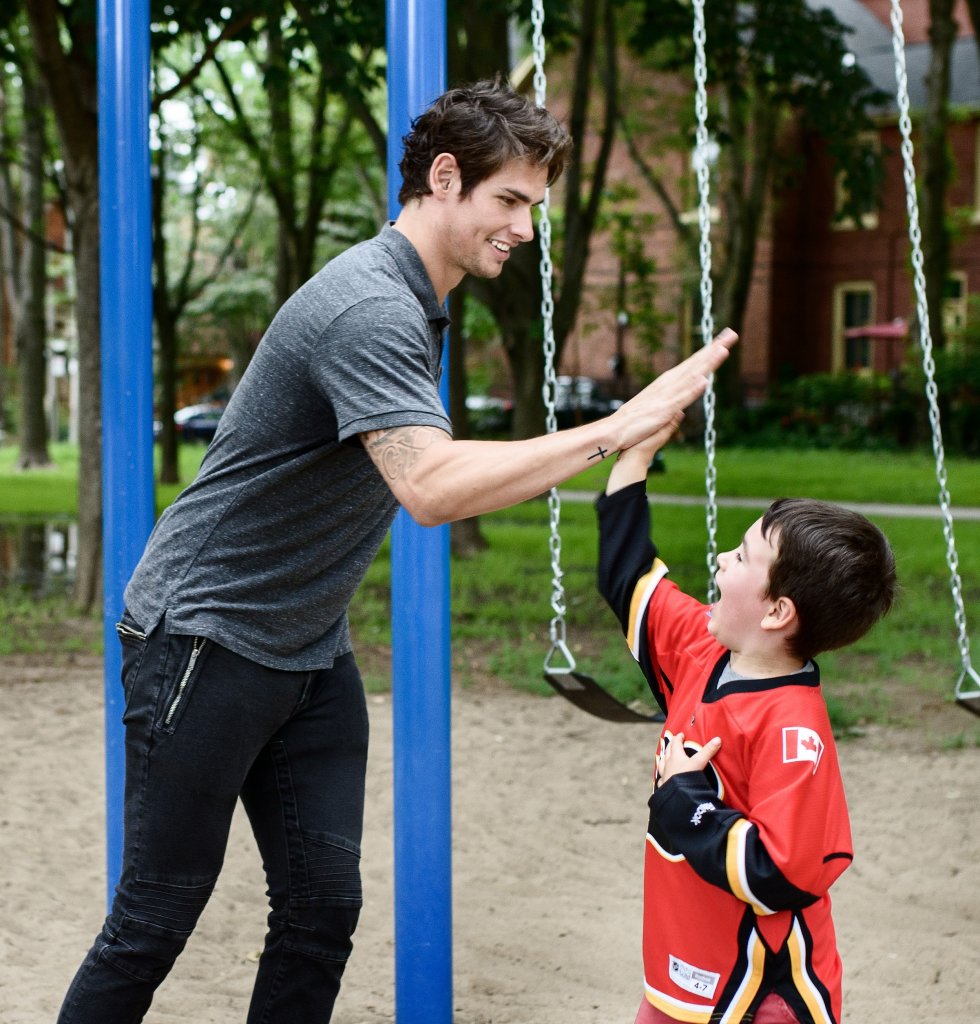 Take the BIG HIGH FIVER Fundraising Challenge!
Why not take the High Fiver challenge to another level? Join the "High Fiver Fundraising Challenge" and create your personal fundraising page to gather as many "High Fivers" as you can.
Why not challenge yourself and commit to your supporters to do something BIG for every "fiver" you receive?
Run/walk 5K for every $50
Love basketball? Make 5 baskets for every $5
Do 5 push-ups, sit-ups, jumping jacks for every $5 donation
Skip/jump rope for 5 minutes once you raise $50
YOU CHOOSE! Do what you love in support of mentoring.